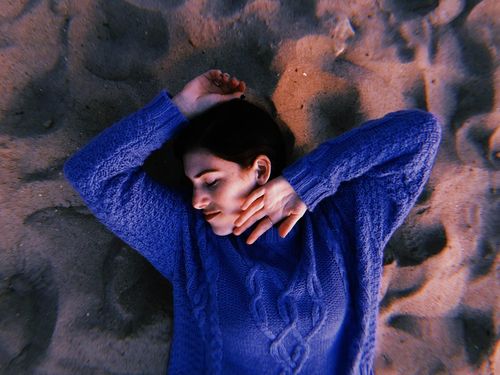 Xenia Flores, an independent artist and California native puts a new spin on indie/folk music. Blending her precise vibratos with attentive, honest lyrics she creates a dream like realm that her audience can confide in. Xenia has been writing music and singing since the age of thirteen. She self taught guitar at the age of fifteen then continued to learn piano and ukulele. With a distinct voice that has been compared to artists such as Dolores O'riordan, Stevie Nicks, and Natalie Merchant, Xenia is set apart from most contemporary musicians with her unique ability to diversify in different styles of music.
Born and raised in the tiny beach town of Carpinteria, music wasn't a huge staple in Xenia's family household growing up. It wasn't until her early teens that her deep appreciation for music would develop. As a way of coping with the compiling feelings of young adulthood, Xenia turned to songwriting as a personal form of therapy that would shape who she would become in the following years. After Xenia's first ever performance in the Carpinteria Local Talent Show in 2010, she quickly became a local favorite.
Although Xenia has yet to release an EP, her original material resonates with just about anyone in the room. Whether it be a song about childhood love, the search for contentment or sheer heartbreak, Xenia keeps her audience holding on until the very last note. Her catchy toe-tapping melodies intertwined with her love for the tambourine and harmonica takes her listeners back to the era of acoustic 60's & 70's folk with a twist of contemporary dream pop. Xenia carries a handful of musical influences including Angus and Julia Stone, Lucy Dacus, and Sophie Allison but ultimately wants her music to project her "own singular sound more than anything else".
Through many personable interactions, Xenia has gained a loyal following in the Santa Barbara and Ventura County Area. She has performed at Venues such as SOhO Music Club, The Alcazar Theater, RELM Wine and Beer Bistro, Island Brewing Company and the California Avocado Festival. Xenia is continuing to write music and is currently working on a self titled EP.